Kensal Handling Systems Pty Ltd is able to offer one of the widest ranges of stainless steel conveyors in the market. Our primary contact conveyors are manufactured from stainless steel or food quality materials to suit your application.
Whether your requirement is to handle loose products, single containers (speeds up to 1000+ ppm), packs , cartons or pallets, then we have the products and solutions to meet your needs.
We assemble and test in-house at our factory facility in the Perth Metro Area, Western Australia, so we are able to produce in house standard or bespoke conveyors to meet your requirement.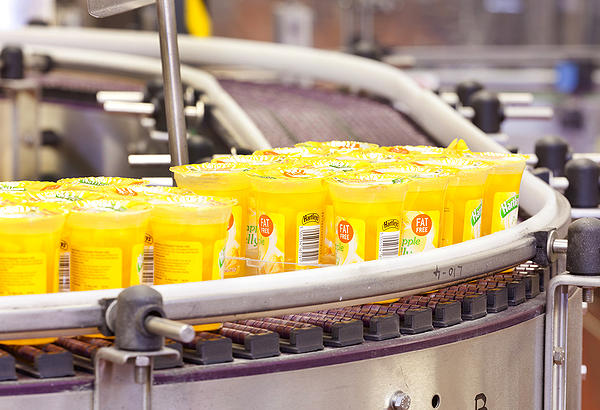 With hundreds of slat chain and belt materials available, we are able to select the best application for your product requirements.
For pack handling we offer a wide range of systems, from pressure free to low pressure accumulation for infeeds to palletisers or manual loading stations.
All products can be conveyed by our systems, and once palletised, we also have the solutions to move, turn,lift and wrap your pallets as well.
Locally, we are still finding our feet and expanding our client base, globally with our sister company, we have many references where primary and secondary conveying systems have been supplied, in many cases, with complete palletising solutions as well.